21 May

Custom Jewelry for Memorial Day

In honor of all the men and women who have served our country, Cornelis Hollander would like to say thank you! Now, through July 16, we are offering new customers a ten percent discount on custom jewelry purchases and a fifteen percent discount on jewelry repairs; contact us at (480) 423-5000 for more information.
The History of Memorial Day
Observed annually on the last Monday of May, Memorial Day, formerly known as Decoration Day, is a national holiday dedicated to remembering all the men and women who served. It originated, according to History, in the years following the Civil War and became an official holiday in 1971. The day is typically celebrated by visiting memorials and attending parades.
Inspiration for Custom Jewelry
Unique Two-Tone Engagement Ring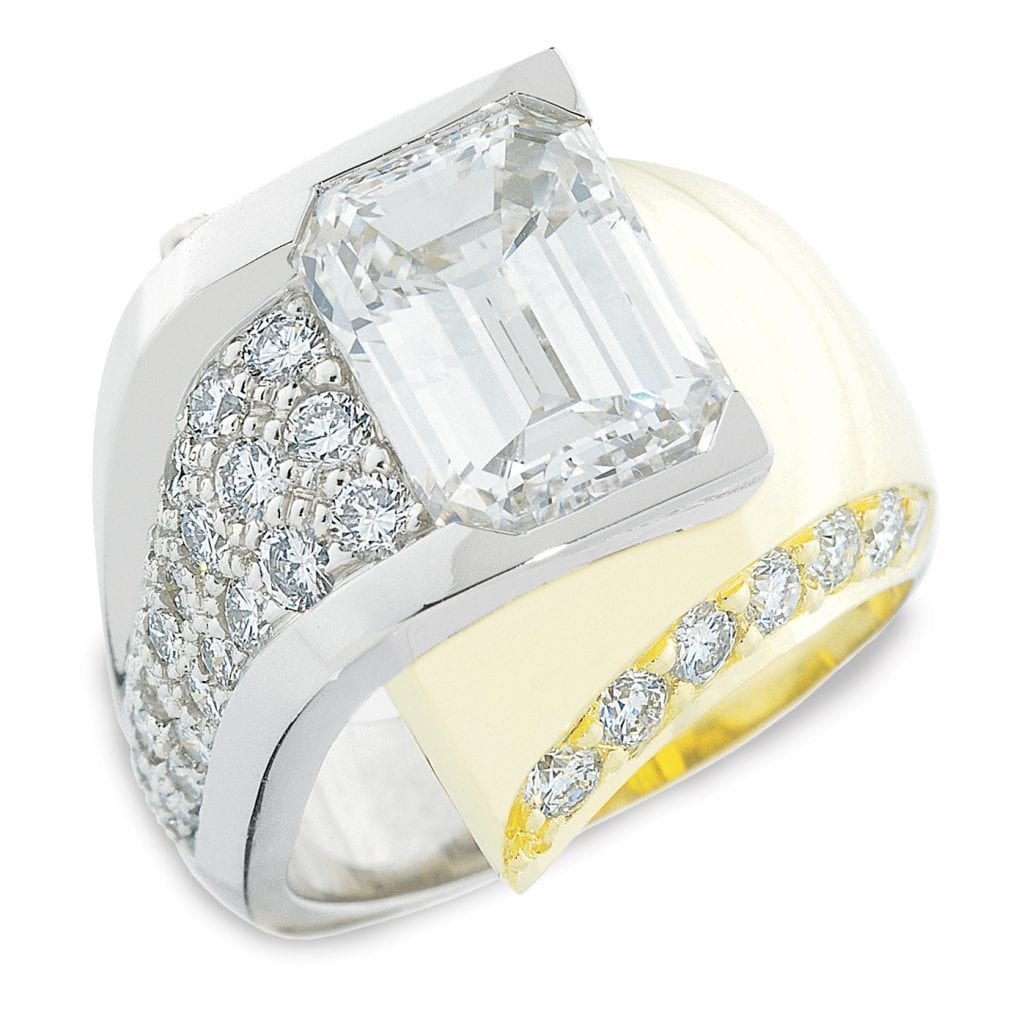 This ring's unique look is thanks to its emerald-cut center stone with a cascade of round-cut diamond accenting one side. Yellow gold curves around the other side of the diamond and features tiny diamonds in a channel setting, which wrap around the wearer's finger for an exceptional, elegant look.
Romantic Bow Tie Engagement Ring
A romantic ring that is inspired by the act of tying a string around our finger to remember. The round-cut diamond center stone sits prominently at the top of the bow, which can be crafted in your choice of precious metal such as white, yellow, or rose gold or platinum. A ribbon of diamond accents completes the design.
Vertical Engagement Ring
An innovative creation, this ring features an oval-cut diamond center stone, flanked by princess-cut accent stones. All the gemstones are set vertically rather than horizontally. Make this design your own by choosing a different cut diamond and precious metal; schedule an appointment today.
Custom Jewelry Designer for Over 30 Years
Cornelis Hollander has been in the business of making memories for more than 30 years. Our award-winning designer jewelry is flawlessly engineered with bold, beautiful, and sharp lines that either you or the lucky recipient is sure to treasure forever. All designs are crafted in our local jewelry stores.
Cornelis Hollander is proud to offer custom jewelry designs that are crafted to your exact specifications. Often, customers bring their exceptional gemstone or heirloom jewelry in, requesting a more modern designer look. We are happy to consult with our clients to create their dream piece by phone, email, or in our Old Town Scottsdale jewelry store. Ask our team about financing your purchase.
Design the perfect piece by speaking with a Cornelis Hollander Jewelry Designer today at (480) 423-5000 or sales@cornelishollander.com. For a limited time only, we are offering new customers 10% off all jewelry purchases and 15% off repair services; contact us for more information. Our current store hours are:
Monday – 11:00 AM to 5:30 PM
Tuesday – Closed
Wednesday – Closed
Thursday – 11:00 AM to 5:30 PM
Friday – 11:00 AM to 5:30 PM
Saturday – 11:00 AM to 4:30 PM
Sunday – Closed
Stay safe and #supportlocal!