20 Dec

Diamond Ring Design Trends for 2020

As we prepare to usher in a New Year, many people are making resolutions to save more and eat better, among others. "More popular resolutions for the upcoming year also circled around improving one's health, with a more active lifestyle and weight loss being favorite answers" (Statista, 2019).

New Year's Resolutions are not the only changes being made as the clock strikes midnight on Tuesday, December 31, 2019. Bold and refreshed diamond ring design will become incredibly popular. The following diamond ring design trends for 2020 have one thing in common: They all hold the promise of being exceptionally fashionable.
2020 Will See More Of

Vintage Jewelry
Vintage jewelry is currently having a significant moment that we do not see ending anytime soon. Vintage typically refers to jewelry made within the past 30 years or so and includes estate, heirloom, and contemporary pieces. You can either choose to breathe new life into something old or work with a Scottsdale jeweler to create vintage-inspired rings, earrings, or necklaces that anyone would admire. Make a stunning statement with a modern take on the Georgian engagement ring by consulting with a Cornelis Hollander jewelry designer.
Two-Stone Engagement Rings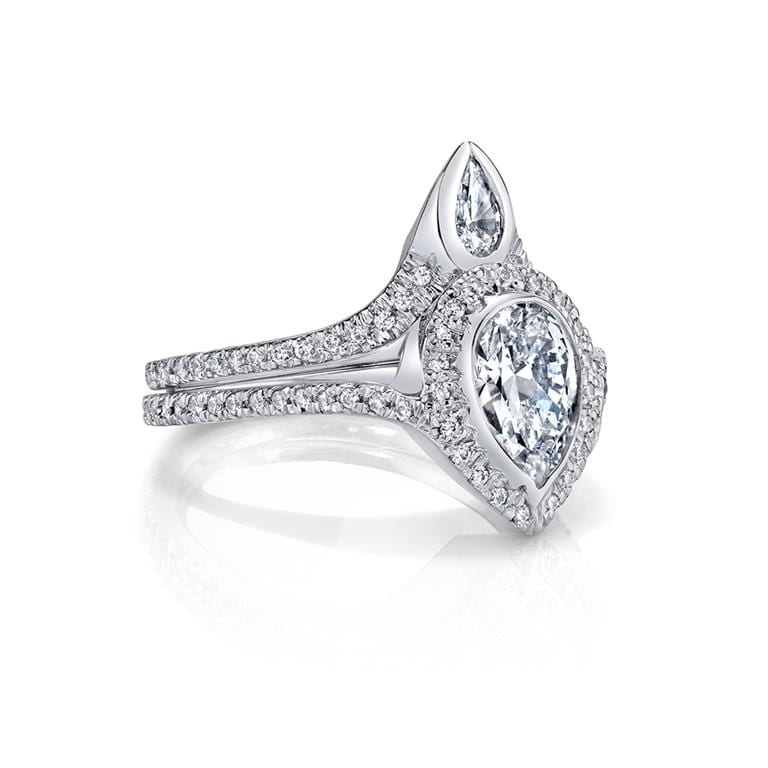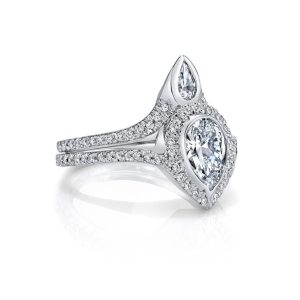 There are solitaire rings, and then there are two-stone rings. Two-stone rings feature two gemstones placed close together in your choice of setting. The stones, while typically the same carat weight, can be the same or complementary shapes or gems. A custom diamond ring design allows you to showcase your beloved's individuality. Two-stone engagement rings are exceptionally romantic and glamorous.
Fancy Cut Diamond Engagement Rings
When it comes to selecting an engagement ring that reflects your significant other's taste in jewelry, the first thing to consider is the cut. Fancy cut refers to any shape other than round, which opens a world of possibilities. Emerald, Pear, Heart, Princess, Asscher, Trillion, Marquise, and Oval cut gemstones will continue to rise in popularity in 2020. Here are some engagement ring cuts, including the round brilliant, that your partner is sure to love.
Custom Diamond Ring Design

Cornelis Hollander has been in the business of making memories for more than 30 years. Our award-winning designer jewelry is flawlessly engineered with bold, beautiful, and sharp lines that either you or the lucky recipient is sure to treasure forever. All designs are crafted in our jewelry store located in Scottsdale. #shoplocal!
Cornelis Hollander is proud to offer custom diamond ring design. Often, customers bring their exceptional gemstones or heirloom jewelry in, requesting a more modern designer look. We are happy to consult with our clients to create their dream piece in our Old Town Scottsdale jewelry store.
Create something uniquely special by scheduling an appointment to speak with a Cornelis Hollander Jewelry Designer at (480) 423-5000 or sales@cornelishollander.com. You can also visit us Monday through Friday, from 10:00 am to 5:30 pm and on Saturdays, from 10:00 am to 4:30 pm. We are closed on Sundays.
4151 N. Marshall Way
Scottsdale, AZ 85251
Resources:
Buchholz, K. (December 2019). "America's Top New Year's Resolutions for 2020." Retrieved from statista.com/chart/20309/us-new-years-resolutions-2020/.