30 Oct

Diamond Rings: Choose Your Perfect Shape

One of the first things most people notice when shopping for diamond rings in Scottsdale is the stone's shape. However, they often confuse cut, one of the 4Cs, with shape. This is easy to do since you cannot have one without the other.

However, a diamond's cut and shape refer to two separate characteristics. The cut represents the diamond's brilliance, or more accurately, how well the stone's facets interact with light. The cut, though, is not as readily identifiable as the shape.

The shape describes the appearance of a diamond and can take almost any form, as you will see below. For help finding your ideal shape when shopping for diamond rings in Scottsdale, whether for an upcoming engagement or wedding anniversary, we invite you to continue reading.
Most Popular Diamond Shapes
Here are three of the most popular diamond shapes.
Round: Light up a room with the ever-popular round diamond. These stones are for people who are drawn to a beautiful sparkler that is both classic and stylish. The shape is expertly crafted for maximum brightness. Its symmetrical design also distinguishes it from other shapes and, as such, is in a class of its own. What mean by this is that it is the only shape not considered "fancy."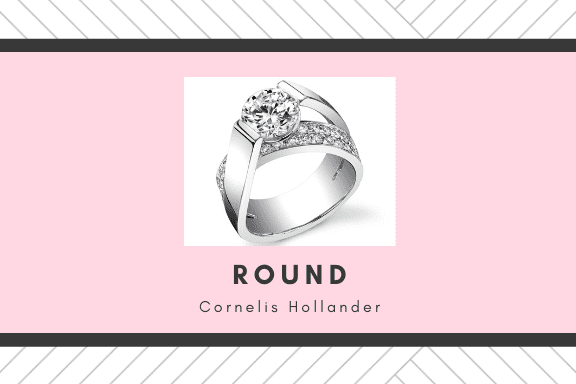 Square: Another popular shape for gemstones is square cut. Square, fancy-shaped diamonds are perfect for the woman who wants to express her individuality. Several cuts fall under this shape, as well, including the princess or Asscher cut. Square diamonds may have varying degrees of brilliance, depending on the cut. Princess cuts are the most popular square-shaped stones.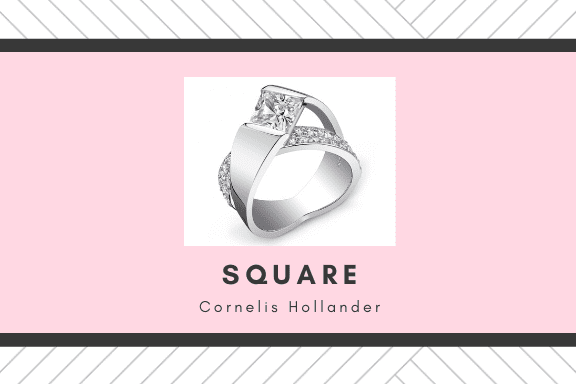 Marquise:Pronounced "mahr-keez," marquise diamonds are characterized by a long, narrow shape with pointed ends. The shape provides both the illusion of greater size and, when worn, an elongated finger. Marquise diamonds are incredibly stunning to look at and can be custom designed in a wide range of length-to-width ratios. Consider a marquise center stone in a pave setting.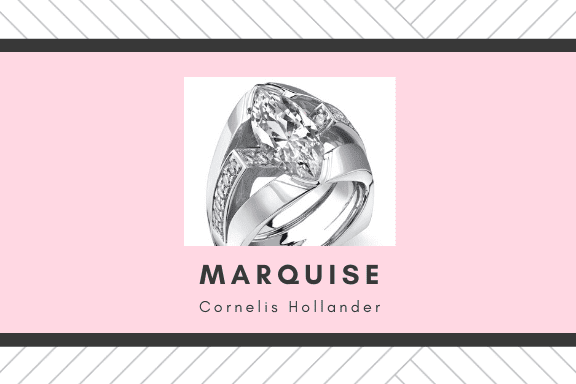 Other popular shapes include Radiant Cut, Emerald Cut, Oval Cut, Pear Shape and Pear Cut, and Heart-Shaped. These, like square and marquise stones, fall under the category of fancy-shaped diamonds. Each style can be custom designed in your choice of carat weight and setting.
Cornelis Hollander can custom design diamond rings in Scottsdale, with a trillion-cut diamond (also known as "trilliant"), which is a triangular-shaped stone. This style can be created to emphasize another gemstone of your choosing or as the center stone.
Custom Diamond Rings in Scottsdale
Cornelis Hollander has been in the business of making memories for more than 30 years. Our award-winning designer jewelry is flawlessly engineered with bold, beautiful, sharp lines that either you or the lucky recipient is sure to love. Don't forget to ask our team about financing your jewelry.
Create something special today by scheduling an appointment to speak with a Cornelis Hollander Jewelry Designer at (480) 423-5000 or sales@cornelishollander.com. You can also visit us Monday through Friday, from 10:00 am to 5:30 pm and on Saturdays, from 10:00 am to 4:30 pm. We are closed on Sundays.
4151 N. Marshall Way
Scottsdale, AZ 85251