06 Aug

Engagement Ring Financing Guide

An engagement ring is a symbol of love and affection that will last an eternity. It may also be a meaningful investment in your and your significant other's future. According to The Knot, the average cost for a unique engagement ring is over $5,000. Of course, you should never feel pressured to keep up with the Joneses, especially since spending two-months of your salary on a ring has been ruled a misnomer in recent years.

Although engagement ring financing can extend flexibility, allowing you to pay off your purchase(s) in monthly installments, it should not be entertained without evaluating your current financial situation first. Make sure to look at your net income, monthly expenses, and any pre-existing debt. Considering your savings and future goals is an excellent idea as well. Looking at your individual circumstances will ensure all purchases, not just jewelry, stay within your budget and comfort level.

There are several engagement ring financing options, including financing through the jeweler, or applying for a credit card. Buyers with good credit may be eligible for an introductory annual percentage rate (APR), usually 0%, for a specified number of months. Financial advisers suggest paying the balance off before the promo's expiration, if applicable, to avoid racking up interest.
Cost Considerations
Prices for engagement rings differ based on several factors. First, there is the setting, with platinum costing significantly more than 14 or even 18 karat gold. The "Four Cs" – cut, carat, clarity, and color – typically have the most substantial impact on engagement ring pricing though. It's possible that customization can affect the price, as well, depending again on the setting and "Four Cs."
5 Diamond Engagement Rings
These diamond engagement rings are meticulously crafted and will have your significant other instantaneously saying "yes." No matter what your partner's style preferences may be, you can either find or custom design a diamond engagement ring at Cornelis Hollander, so schedule an appointment today.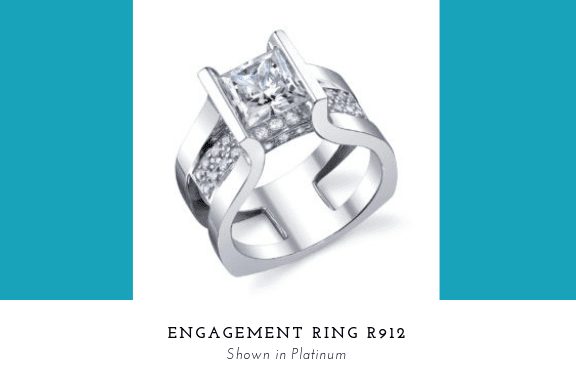 Cornelis Hollander offers several engagement ring financing options. These options add flexibility to your engagement ring, wedding ring, or custom jewelry purchases. We offer promotional payment options, ranging from six to 36 months in length, on approved credit. Additional benefits include a quick and convenient application process, online account management, and competitive interest rates.
Cornelis Hollander has been in the business of making memories for more than 30 years. Our award-winning designer jewelry is flawlessly engineered with bold, beautiful, sharp lines that either you or, if gifting, the lucky recipient is sure to love. Create something special today by scheduling an appointment to speak with a Cornelis Hollander Jewelry Designer at (480) 423-5000 or sales@cornelishollander.com.
Up to 40% off extended through August! We had such a great response to the summer sale that we decided to keep it going a little bit longer. All custom orders, as well as our unique-handcrafted jewelry is on sale in the Cornelis Hollander retail store. The sale ranges from 15 to 40 percent off and will continue until August 31st.
Claim this offer today! We are located at 4151 N. Marshall Way, Scottsdale, 85251.
*This offer is only good on new orders and must be redeemed in person before 08/31/2019. No cash value or other redemption value. Other restrictions may apply. Call for complete details.