10 Dec

Jewelry Gift Ideas Part 3: How to Clean Custom Jewelry

The trees are up, holiday events are on the calendar, and gift lists are being checked twice. With about two weeks to go, the countdown is officially on for the biggest holiday of the year. If you are gifting yourself or a lucky recipient with custom jewelry in Scottsdale this holiday season, here are some tips for cleaning jewelry. Tip: Take porous and delicate jewelry to a local jeweler, like Cornelis Hollander, for professional cleaning.
Cleaning Custom Jewelry at Home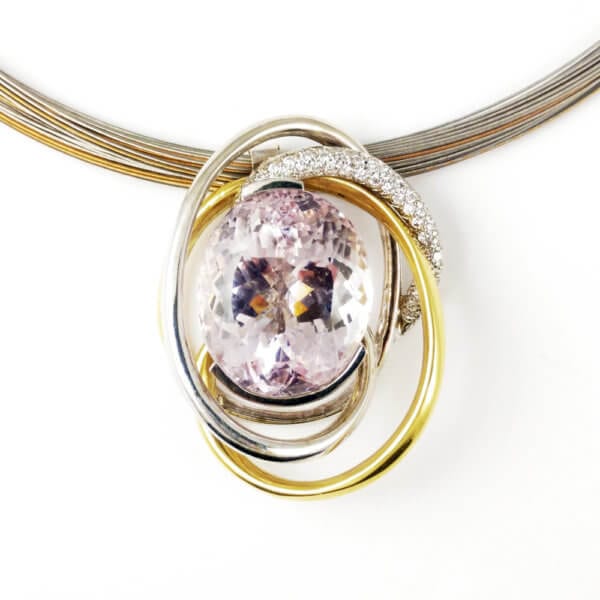 The safest do-it-yourself method for restoring the sparkle to non-porous or non-fragile gemstones is to use warm soapy water. You can use a soft-bristled toothbrush to get in between the prongs. Always clean custom jewelry over a small bowl of water to prevent the piece from falling into a sink drain. Ideally, you'll want to use a soft microfiber cloth to dry the jewelry to avoid potential scratches. Air drying is also optimal.
You can use cardstock to create a notecard with this at-home cleaning solution and directions to go along with your custom jewelry in Scottsdale gift.
The Gemological Institute of America Inc. (GIA) cautions against using ultrasonic cleaners to clean organic or treated gems. These stones "…can be damaged by the heat of an ultrasonic and the chemicals in most cleaning solutions." Store-bought ultrasonic machines can be used for many other gems if there are no preexisting fractures. Gemstones that cannot be safely cleaned at home should be professionally inspected and cleaned.
How Often Should Jewelry be Cleaned?

Regularly cleaning custom jewelry in Scottsdale is essential. The frequency of cleanings is influenced by how often the item is worn and what activities the wearer loves. Jewelry that is worn more often, perhaps even every day, should be cleaned once or twice a month. That is especially accurate for diamond engagement rings and wedding bands. Have all jewelry professionally inspected and cleaned annually.
Jewelry worn by active people may require more frequent cleanings, depending on whether it is worn during the activity, as well as the type. It is often much safer to remove rings, necklaces, and earrings when performing more vigorous activities or those that require using harsh chemicals or dirt. Make sure the custom jewelry is protected before strength training, gardening, household cleaning, and vehicle maintenance.
Custom Jewelry in Scottsdale

Cornelis Hollander has been in the business of making memories for more than 30 years. Our award-winning designer jewelry is flawlessly engineered with bold, beautiful, and sharp lines that either you or the lucky recipient is sure to treasure forever. All designs are crafted in our jewelry store located in Scottsdale. #shoplocal!
Cornelis Hollander is proud to offer custom designs. Often, customers bring their exceptional gemstones or heirloom jewelry in, requesting a more modern designer look. We are happy to consult with our clients to create their dream piece in our Scottsdale jewelry store. December birthstones can be set in a variety of jewelry types for every budget.
Create something uniquely special by scheduling an appointment to speak with a Cornelis Hollander Jewelry Designer at (480) 423-5000 or sales@cornelishollander.com. You can also visit us Monday through Friday, from 10:00 am to 5:30 pm and on Saturdays, from 10:00 am to 4:30 pm. We are closed on Sundays.
4151 N. Marshall Way
Scottsdale, AZ 85251
Missed part of this series? Click here for Jewelry Gift Ideas for 2019 and Part 2: December Birthstones.
Resources:

"Gems and Ultrasonic Cleaners." Gemological Institute of America Inc. (GIA). 4cs.gia.edu/en-us/blog/gems-ultrasonic-cleaners/.