12 Feb

Show Your Love with February's Birthstone

Treasured by royals, like Queen Elizabeth, purple has long been valued for its exotic color. The color represents power, enchantment, and creativity. One of the best examples of purple's richness is the gem, amethyst, which is the month of love's birthstone. Scottsdale jewelers can design an amethyst ring, pendant, or earrings that will delight your significant other, whether they were born in February, or you're celebrating your sixth wedding anniversary.

The ultimate way to take your sweetheart's breath away would be with an amethyst engagement ring. Scottsdale jewelers can pair an amethyst center stone with the perfect accent stones in your choice of ring setting and metal type for a look that is suitable for a king or queen. While amethyst can be cut into a variety of shapes and weights, much like diamonds, a heart-cut is particularly fitting for February.

If you're thinking of proposing during the most romantic month of the year – it doesn't necessarily have to happen on February 14 – there are many creative ways to promise your partner forever. One of the best ideas we found is to visit Scottsdale jewelers, such as Cornelis Hollander, to preselect a few rings that you think your significant other will like and then take them shopping (Malone, 2017). Make a day out of it by making lunch/dinner reservations or, since you'll be in Scottsdale, visiting the aquarium or taking in a show.
How to Care for February's Birthstone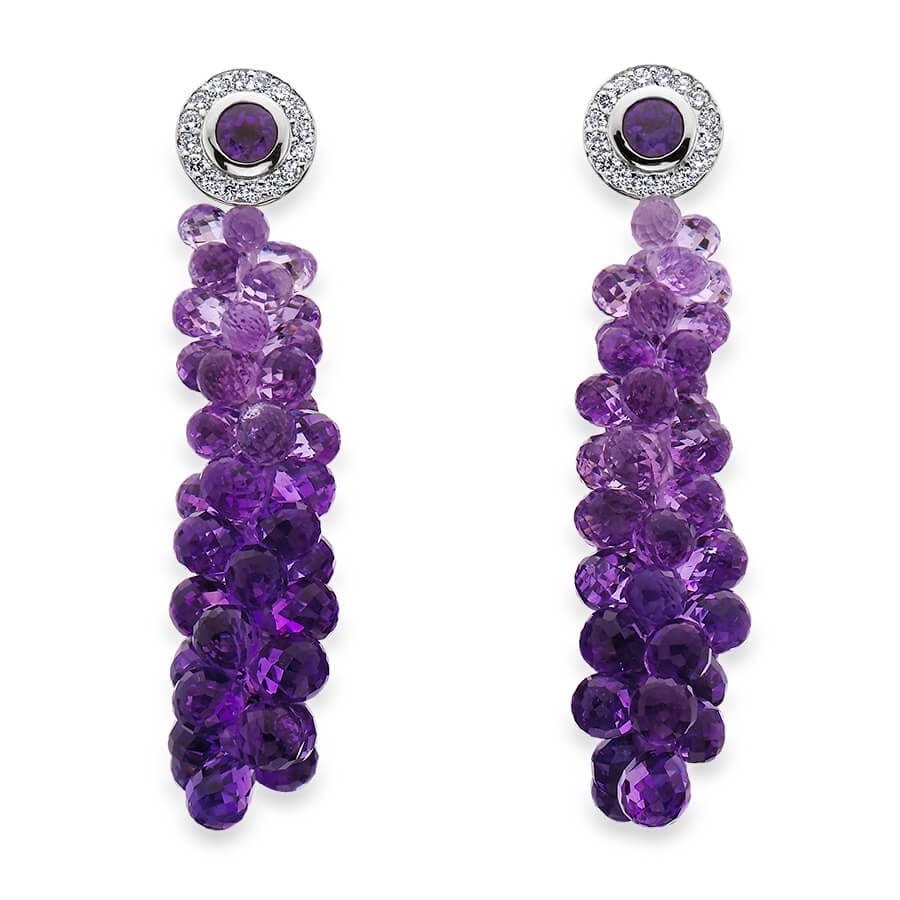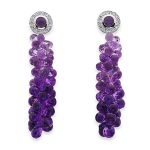 Amethyst is sourced from Africa, South America, Brazil, and Bolivia. It is a variety of quartz that is available in various shades of purple (GIA, n.d.). With a hardness of seven on Mohs scale of hardness, February's birthstone is also known for its exceptional strength. That means it can be safely cleaned using soapy water and a soft-bristled brush or an ultrasonic machine. Over time, you may want to take it to Scottsdale jewelers for professional cleaning and polishing. Equally essential is storing amethyst jewelry separately from harder stones, such as diamonds, thus preventing damage.
Leading Scottsdale Jewelers for Over 30 Years

Cornelis Hollander has been in the business of making memories for more than 30 years. Our award-winning designer jewelry is flawlessly engineered with bold, beautiful, and sharp lines that either you or the lucky recipient is sure to treasure forever. All designs are crafted in our custom jewelry store located in Scottsdale. #shoplocal!
Cornelis Hollander is proud to offer unique engagement ring designs, using your choice of center and accent stones. Often, customers bring their exceptional gemstones or heirloom jewelry in, requesting a more modern designer look. We are happy to consult with our clients to create their dream piece in our Old Town Scottsdale jewelry store.
Show your love this February with the perfect piece by scheduling an appointment to speak with a Cornelis Hollander Jeweler Designer at (480) 423-5000 or sales@cornelishollander.com. You can also visit us Monday through Friday, from 10:00 am to 5:30 pm and on Saturdays, from 10:00 am to 4:30 pm. We are closed on Sundays.
4151 N. Marshall Way
Scottsdale, AZ 85251
Resources:
"Birthstones: February Birthstone." Gemological Institute of America (GIA). Retrieved from gia.edu/birthstones/february-birthstones.
Malone, S. (2017, February 5). "5 Valentine's Day-Proposal Ideas That Are Anything but Cliché." Brides. Retrieved from brides.com/story/creative-valentines-day-marriage-proposal-ideas.