15 Oct

3 Gemstone Necklaces for Your "Something Blue"

Wearing "something blue" is a practice steeped in tradition. For centuries, brides have worn "something blue" to ensure good luck on her and her groom's big day as well as throughout their marriage.

According to The Knot, this custom originates from an old English rhyme, which describes five items that every bride should possess while exchanging vows.
"Something old, something new, something borrowed, something blue, a silver sixpence in her shoe."
2019 is, however, your year to blaze a new trail to the alter.
Rather than stick to an old standby – often a blue garter belt – consider expressing your individuality by investing in blue gemstone necklaces or other jewelry pieces that you can cherish for a lifetime.
These pieces can also make excellent family heirlooms.
Aquamarine, sapphire, topaz, and zircon are just a few of the beautiful blue gems available. A variety of settings and mountings can enhance the stone's beauty. Sterling silver can even be used as your "silver sixpence" that, according to Silver Sixpence, are no longer minted with any silver content.
Blue Gemstone Necklaces
Check off your "something blue" and "something new" with these three gemstone necklaces from Cornelis Hollander.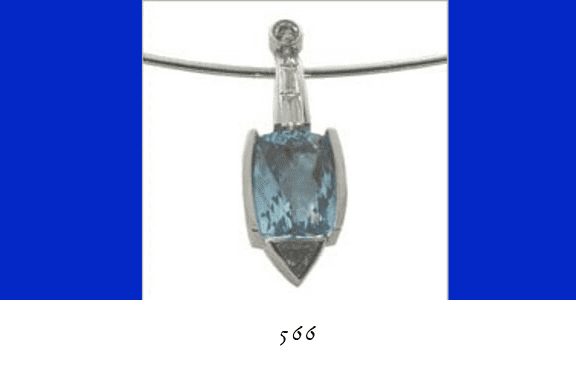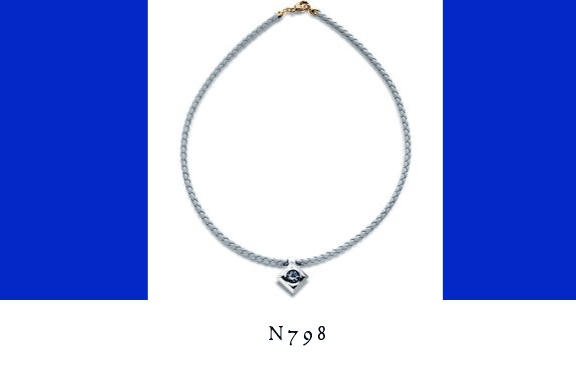 Another great option is to work with a custom jewelry designer to create a gorgeous piece that is as unique as you are.
Caring for Precious Gems
All gemstone jewelry – your diamond engagement ring included – requires periodic cleanings. The frequency of which will ultimately depend on how often the piece is worn. An ultrasonic cleaner is not needed and can cause breakage in more sensitive gems.
The International Gem Society (IGS) recommends cleaning gemstones by hand using warm water, mild detergent, and a soft brush. Take care to cover drains with a stopper or filter to prevent accidentally losing your jewelry to the sink. Dry thoroughly before storing it. You can also take your rings, necklaces, and other jewelry pieces to a professional jeweler to be cleaned.
When not wearing your gemstone necklaces, store each piece separately, ideally in your jewelry box to prevent abrasions or more significant damage. Velvet pouches and jewelry boxes are suitable storage options, as well.
Custom Jewelry Design
Cornelis Hollander has been in the business of making memories for more than 30 years. Our award-winning designer jewelry is flawlessly engineered with bold, beautiful, sharp lines that either you or the lucky recipient is sure to love.
Create something special today by scheduling an appointment to speak with a Cornelis Hollander Jewelry Designer today at (480) 423-5000 or sales@cornelishollander.com. You can also visit us at 4151 N. Marshall Way, Scottsdale, AZ 85251.