25 Nov

'Tis the Season to Visit an Engagement Ring Store

According to WeddingWire, the most popular day to ask your significant other to marry you is Christmas Day, and with tomorrow being Thanksgiving, now is an ideal time to visit an engagement ring store. As an award-winning engagement ring store in Scottsdale, Arizona, Cornelis Hollander offers exceptional designs for you to choose from. You can also work with a designer to custom design an engagement ring, wedding ring, or another jewelry piece unique to the wearer. Gemstone options include diamonds, moissanite, and many others. You can choose the cut, clarity, and carat weight during the ring process.
ZWAAR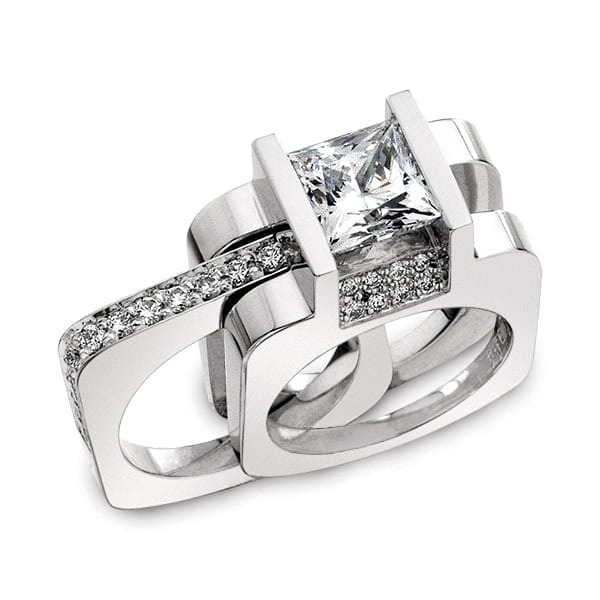 [svahrt] adverb – of great force and intensity
This celebrated and much-loved design is our boldest and most beautiful setting. The ZWAAR ring turns heads and catches every eye. It can be designed to hold most gemstone shapes with perfect performance. The center stone sits snuggly between two walls that rise from the ring, and the wedding band slides smoothly through the middle. It symbolizes the great force that brought you together, a love as solid and clear as a diamond itself.
RONDE
[ron-deh] noun – a circular, ring-shaped, curved, or spherical object.
The RONDE is an engagement ring created with the forward-thinking and dynamic woman in mind. For this setting, we decided to explore the simple and complete form of the circle. The center stone is set in a bezel head surrounded by diamonds around the band. We have made this ring in a myriad of gemstone cuts, and it impresses every time. Like the circle, true love has no beginning and no end; as a ring, it goes on. 
Award-Winning Engagement Ring Store
Cornelis Hollander has been in the business of making memories for more than 30 years. Our award-winning custom engagement rings and designer jewelry is flawlessly engineered with bold, beautiful, and sharp lines that either you or the lucky recipient will treasure forever.
We can also transform heirloom jewelry into a more modern design reflecting your significant other's personality and fashion style.
At our jewelry store – conveniently located in Old Town Scottsdale – we are happy to consult with our clients to create their dream engagement ring, wedding ring, or another jewelry piece. We are available by phone at (480) 423-5000, sales@cornelishollander.com, or in-person during store hours.
New Customer Offer: Take 10 percent off any jewelry purchase and 15 percent off any jewelry repair between now and Friday, December 4. Please contact us for additional information. We hope that you enjoy this offer; please share it with family and friends!
Resources:
Forrest, Kim. (2020, March 15). "The Most Popular Day to Get Engaged (and the Runners Up)." WeddingWire.